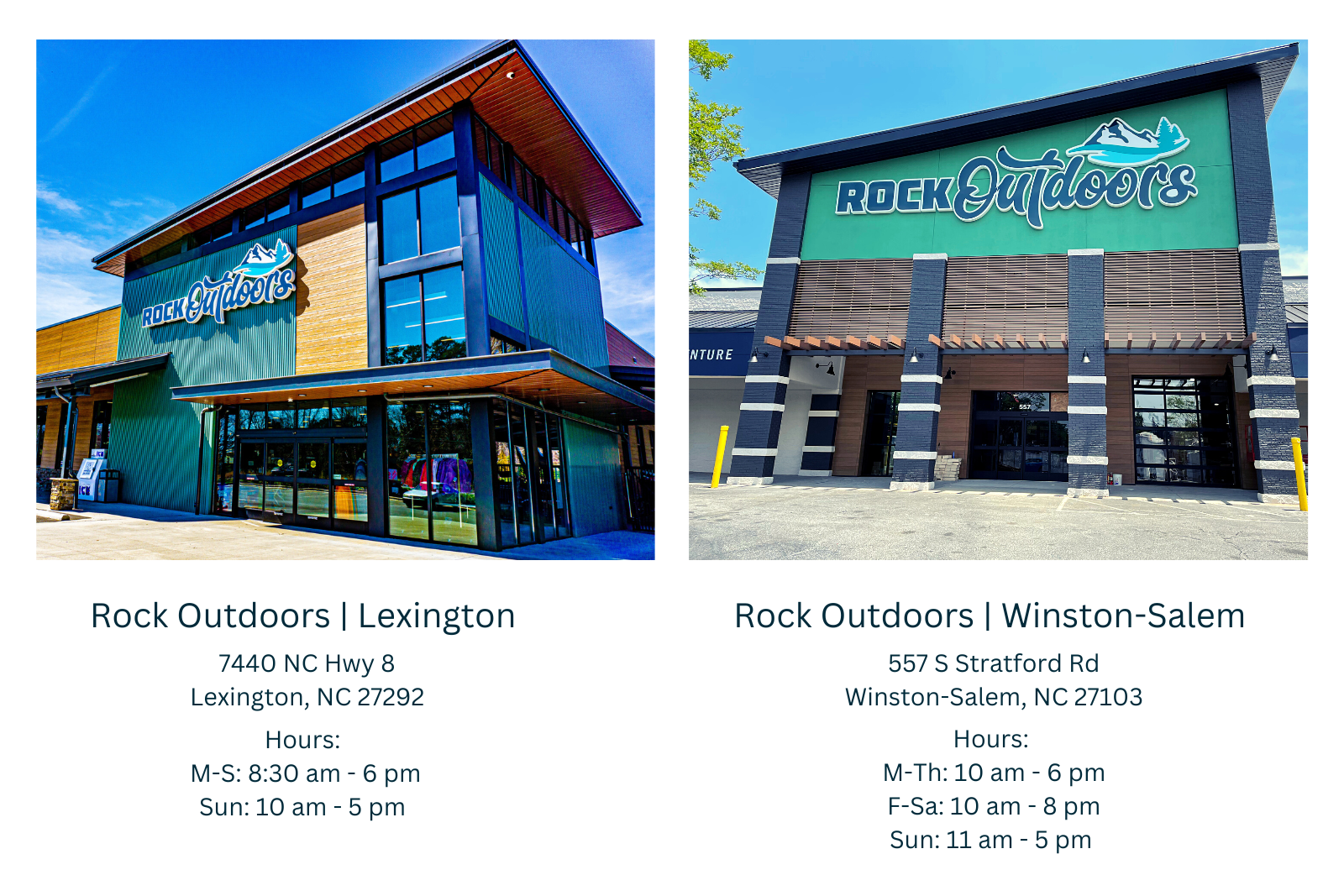 Born out of the dream of a longtime bass fisherman, Rock Outdoors is a community committed to a life lived outside.
We have all you need to be outfitted for your next adventure!  From apparel to technical gear we've got you covered. Whether you're shopping for your first kayak or just some great, everyday wear, Rock Outdoors carries a wide array of products to fit your needs.
More important than any product we sell is our commitment to you. Our staff is experienced and passionate, and "I don't know" isn't in our vocabulary.
When you're at Rock Outdoors, you're part of the greater outdoors community. After all, we love what you love-the outdoors!